Medical diagnosis is the critical process of assessing a patient to determine the logical, medical explanation(s) for their symptoms. On many occasions, medical diagnoses have gone a little beyond this scope stated above in the sense that dead people are sometimes being diagnosed to detect one disease or the other. This type of diagnosis is called "posthumous diagnosis or retrodiagnosis."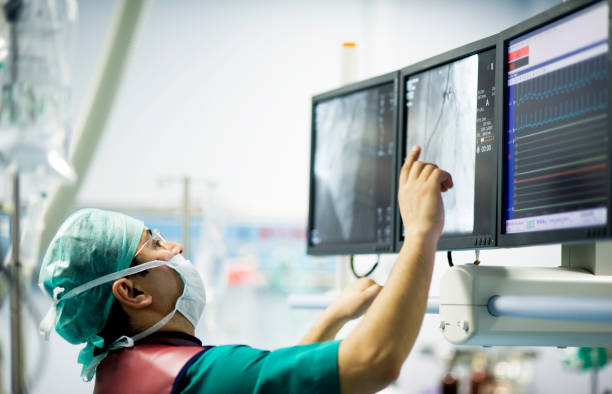 Companies That Manufacture Medical Diagnostic Equipment
The manufacturing of Medical Diagnostic Equipment is a very complex process; only well-advanced companies can take up this task. A host of companies have taken up this labyrinthine project of manufacturing medical diagnosis equipment. Most of these companies are based in the United States of America. Some of the top companies in the business of manufacturing medical diagnosis equipment are;
Abbott Laboratories

: This is a company based in the United States, with its headquarters at Abbott Park, Illinois, United States. The company is currently a worldwide company with subsidiaries in many places outside the United States. Production of medical diagnostic equipment is not the only product of Abbott Laboratories, the company also deals in the manufacturing of nutrition products and other medical devices. Abbott is highly recognized across the world, receiving several accolades from top brands with the most popular of these brands being "Fortune 500". 
Siemens Healthineers: This is generally a medical device company based in Germany, it has its headquarters in Erlangen, Germany. The company manufactures different varieties of x-rays machines, several imaging scanners, and other diagnostic equipment. Siemens Healthineers is a subsidiary of Siemens AG, a public company with over 174 years of existence. 
Philips Medical Systems Inc

: This is a Dutch company under a conglomerate called Royal Philips ("Koninklijke Philips N.V." in Dutch ) Philips medical manufactures different medical diagnostic equipment, including ECG equipment, CT scanners, MRI scanners, etc. 
 

Roche Diagnostics:

Roche, as a corporation, is into healthcare services and it has two departments; Pharmaceuticals and Diagnostics. This is a Swiss corporation and it has its headquarters in Basel, Switzerland. The company was founded by Swiss businessman Fritz Hoffman-von der mühll. 
Johnson & Johnson:

This American company has built a name for itself over the years as a top healthcare manufacturing company. This is a public corporation, and its shares are traded on the New York Stock Exchange market. The company is an old head in the industry, and its products are one of the most trusted in the market. 
There are still so many other companies in Asia and Europe who have been in the industry of manufacturing medical diagnostic equipment for years, and some of these companies are;
Alcon Laboratories 

The BioMérieux 

Shimadzu corporation 

Hitachi Medical Corporation 

Toshiba Medical Systems Corporation. 
The manufacturing of this medical diagnostic equipment is very complicated, rigorous, and capital intensive. This is why most of the companies that are into the manufacturing of these tools are public corporations. This means they can secure revenue through sales of companies' shares.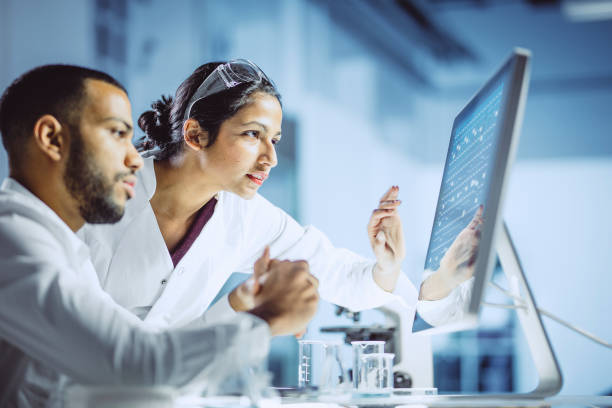 Approval of Medical Diagnosis Equipment Manufacturing Companies
Due to how delicate human life is, medical equipment that is used on it is placed on a critical watch. Each country has a different agency that regulates the manufacturing of medical diagnostic equipment. Companies in India that wish to start manufacturing medical diagnosis equipment are to acquire a license from the State Licensing Authority (SLA) and the Central Drugs Standard Control Organization (CDSCO). In America, the agency in charge of this department is the Food and Drug Administration (FDA). 
Equipment Used For Medical Diagnostic Purposes 
There is much equipment that is used for medical diagnosis, some are very complex to operate. While some can easily be used by anyone, even those with zero technical training. 
Ophthalmoscopes

: This is a medical tool used for the examination of the eye to detect if the retina, optic disc, and vitreous humor are in perfect condition. An ophthalmoscope is averagely small and can easily be handheld like a flashlight. Its most essential feature is the lens which is what it uses to get a clearer view of the eye's condition. 
Magnetic Resonance Imaging (MRI) scanner: This is a machine with powerful magnetic that helps the machine thoroughly analyze the internals of the human body. It entails the patient to lie on it for a few minutes depending on the illness or deformity the doctor is looking out for. The machine is so important for its work as it can analyze the anatomy of every part of the human body. 
The above listed are just a few from the long list of medical diagnostic tools. Some of these diagnosis devices are very complex and cannot be used on any patient without their consent. There are a few modalities that must be followed before using some of the tools, like the MRI scanner which has a lot of magnets, one should not enter into it with any iron accessories. This is why it is advised that these tools be used by well-trained personnel.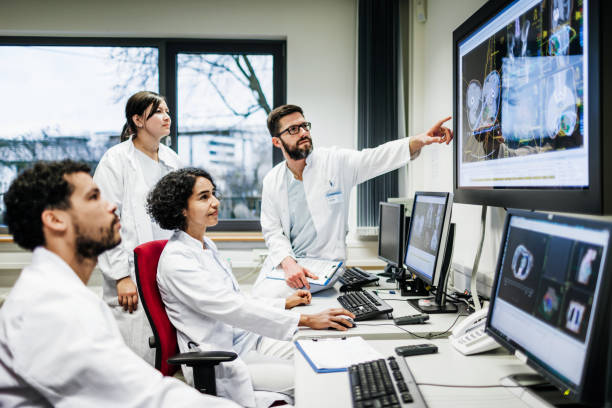 The Different Types of Diagnosis Test. 
The medical diagnosis equipment is used to carry out a series of tests. Each one has its specific tasks. Some are multipurpose and can detect several defects in different parts of the body, like the MRI scanner. The different types of medical diagnostic tests carried out are numerous, and a few of them are mentioned below: 
How Important Are Medical Diagnosis Equipment To Health Services? 
It is no overstatement to say that medical diagnosis is one of the most important steps or processes in medical care. It is often that preliminary step a doctor takes to determine the next cause of action in the treatment of a patient's illness. Your medical diagnosis is very important to you and also needed by some external parties in certain situations, like an insurance company if you are trying to get your life insured. The idea of nipping an impending acute illness or even a potential global pandemic in the bud is aided by the act of diagnosis. 
Conclusion 
Most of the big guns in the field of medical diagnosis equipment manufacturing are companies in the United States of America, Asia, and Europe. It is no surprise that these advanced places have taken up the responsibility of manufacturing this equipment. Any of these companies that engage in unlicensed manufacturing will be bound to face the law. The rules are very stringent because it is human life involved.